Cathleen
Wildlife Artist / Advocate
Working in several mediums I bring you the beauty of wildlife as seen through my eyes, and recreated through my hands with my heart.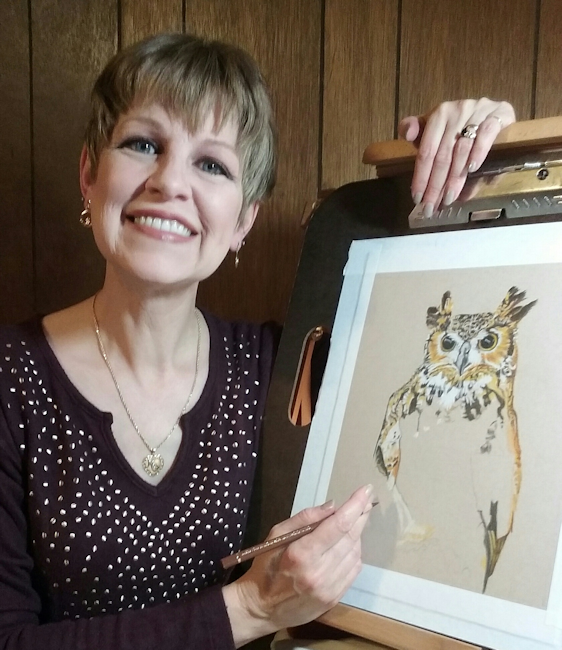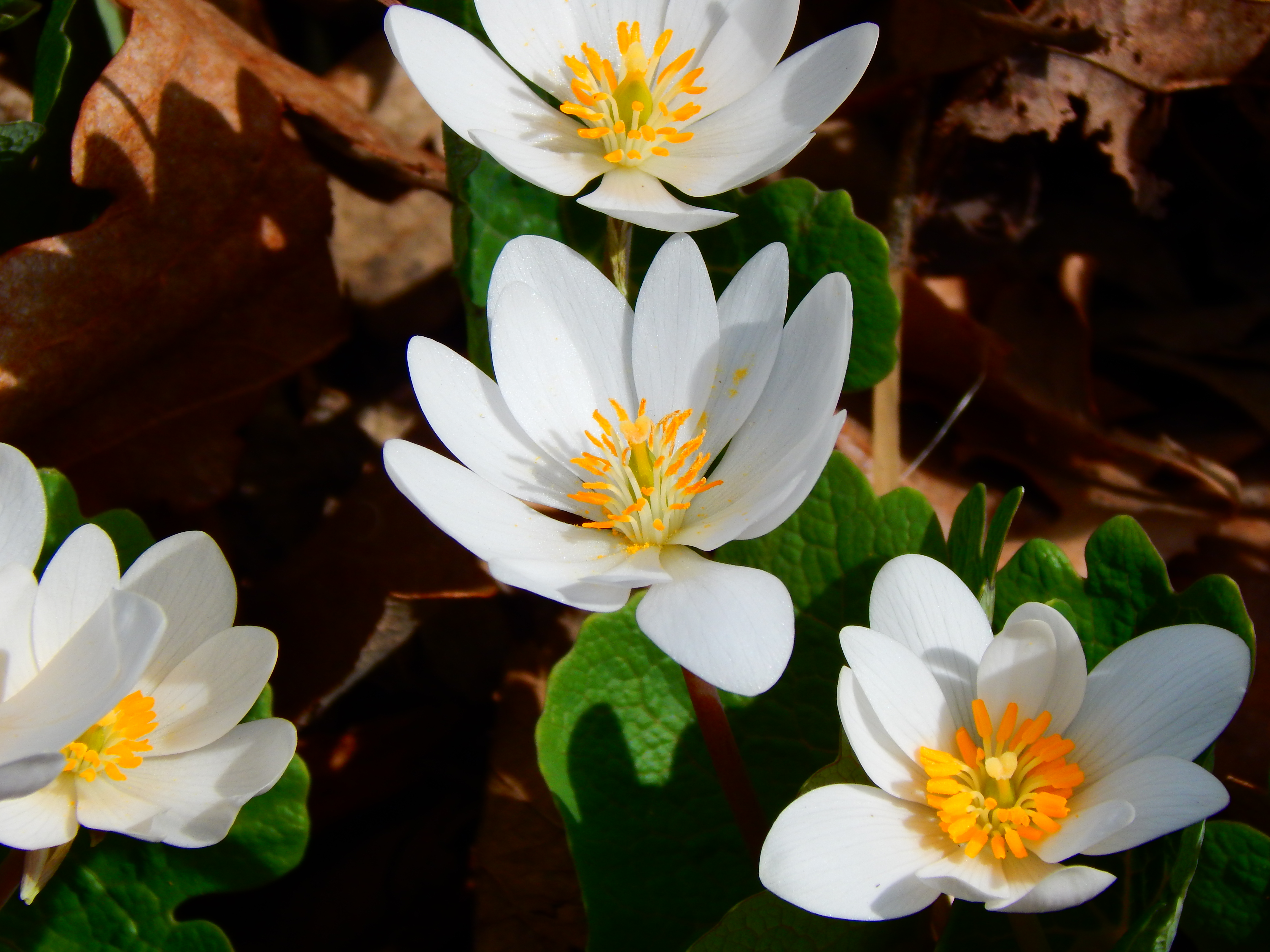 "For I know the plans I have for you,
declares the Lord, plans to prosper you
and not to harm you, plans to give you
hope and a future."
Jeremiah 29:11 NIV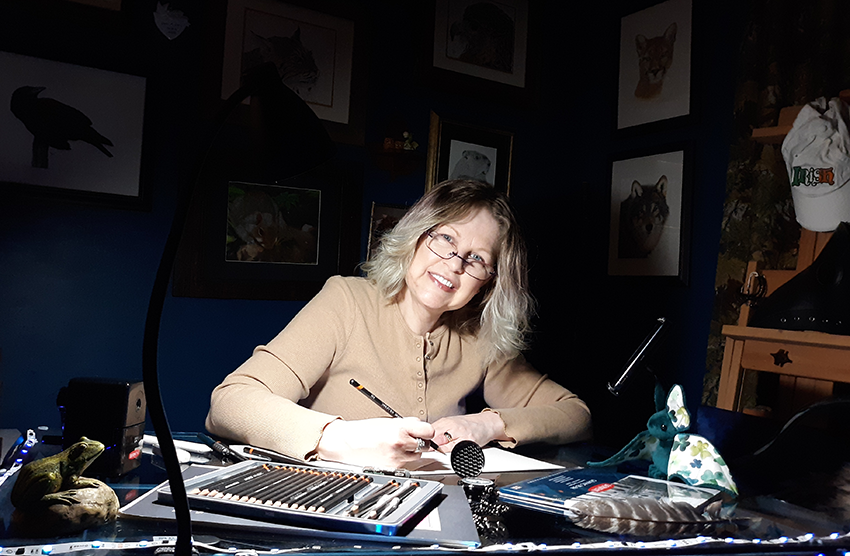 Since childhood I've had a passion for nature, wildlife and creating art.
Here you can see my passions collide!
I am an Evangelical Christian, wife, mommy, artist born and raised in Omaha, Nebraska. In my adult life I have lived all across the state as well as ten years in Yankton, South Dakota.  Despite my traveling, as they say, "There's no place like home," so I returned  to my Omaha roots in the year 2006.
Drawing, sketching, and creating, for me is like breathing.  My mother loved drawing and in my early years encouraged my art.  Her sister, my Aunt Jenny, was an amazing artist in Arizona.  Her artwork inspired me to continue to improve.
In March of 2016 my love of creating artwork was re-awakened!
Deciding what to draw came easily. What better fit would there be than to draw not only the wildlife I love, but wildlife  that represents my home state of Nebraska!
I feel very blessed and honored sharing my both the works of my hands and my love for wildlife with all of you.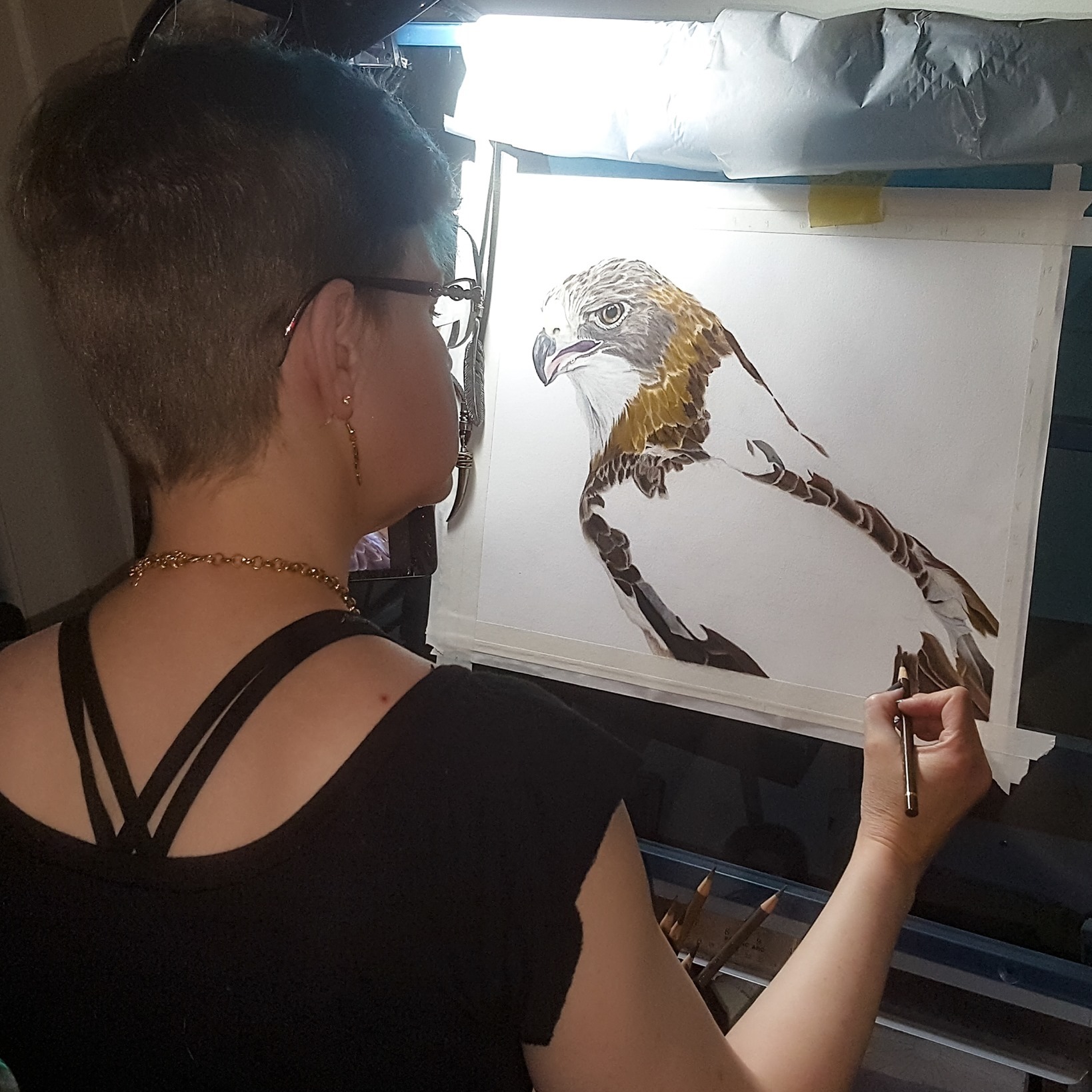 For me creating is breathing.
"But I'll tell you what hermits realize. If you go off into a far, far forest and get very quiet, you'll come to understand that you're connected with everything."  -Alan Watts
Every artist has a special place where they find their inspiration.   That special place for me is Fontenelle Forest.
This magical woodland area is where I can stop, catch my breath, and regain a deep sense of peace.  The sights, sounds, and smells bring back old memories and create new.
I find that being a wildlife artist, there's no better way for me to become inspired than to walk through the habitats in which my subjects live.  On an especially exciting day I may catch a glimpse of the local wildlife.  On the best days I may even be able to catch a shot of them with my digital camera.
While out on hikes in Fontenelle Forest I've been blessed to see so many species I have never seen before in Nebraska.
The icing on the cake for me is meeting the raptors.  Whether it's a Raptors Live event or simply taking a stroll through the Woodland Raptor Refuge, seeing these beautiful birds of prey has been life changing for me.   Being able to look into their eyes, get to know their personalities through our visits and learning their stories of how they came to be Raptor Ambassadors is transformative.
Each species represented have captivated and motivated me.  They've taken my art in a new direction.  Seeing them with new eyes, learning about each species and on some level "knowing" each of these Birds of Prey has sparked a desire to help educate people about them and to represent their individual beauty in each new portrait I create.  I never intended to become known as a "Raptor Artist" but here I am and I wouldn't have it any other way.
"I didn't choose the Raptor Artist Life…
The Raptor Artist Life chose me!"
-Cathleen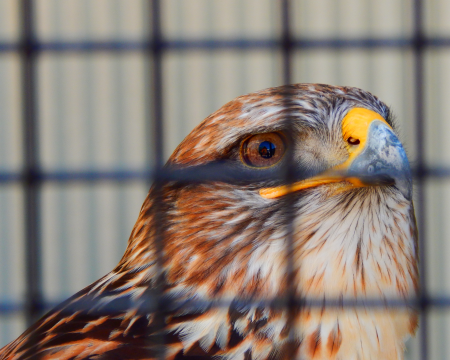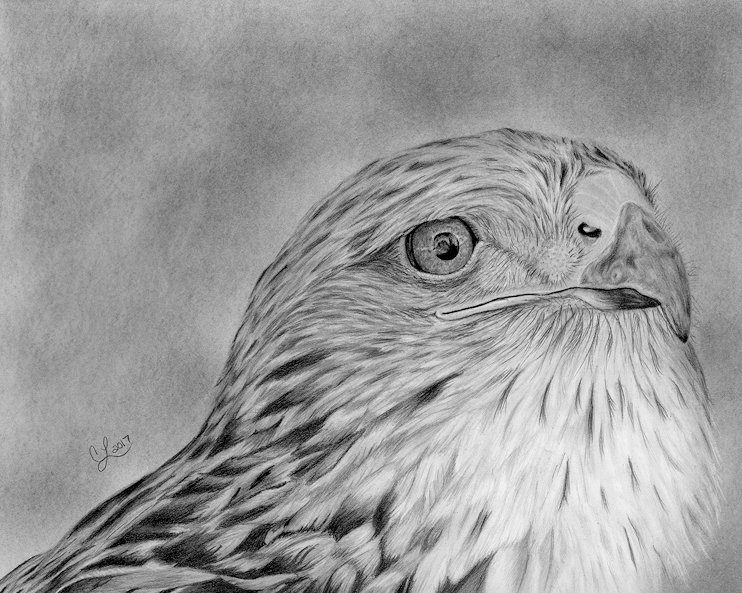 Mesa the Ferruginous Hawk
As I walked into the Woodland Raptor Refuge for the first time my eyes caught the gaze of a magnificant hawk.  I was immediately drawn to her mew.  At that moment, as we looked into each others eyes, I fell in love with Raptors.  Mesa is my first love and was the first portrait of my Fontenelle Forest Raptors of the Refuge Series.
Events/Exhibitions
"Sun Kissed Cardinal" Featured on Jeremy Black Photography Facebook Page 2 April 2018
"Keeping Watch 2" Featured on Brush and Pencil Facebook Page and Alyona Nickelsen's Facebook Profile 29 April 2017
"The Lovers" on display at Blick Art Omaha May-June 2017 *Original Sold
"Keeping Watch 2" on display at Blick Art Omaha, May-November 2018
"Determination" on display at Blick Art Omaha, June-July 2017
"Predator Stare" on display at Blick Art Omaha, November 2018 to December 2019
Baright Gallery Artist Series: "Community Art Show" Exhibit April 4 – July 1 2020
"Gray Squirrel" in Pastel (Giclee Print)
"Bobcat in Watercolor"
"Predator Stare"
"Predator Stare"  Displayed at Manglesen's Big Art Event Exhibition
(Professional Division) 18-19 August 2017
"Clause" and "Harvey" shown at High Tea and Talons Mother's Day event
at Fontenelle Forest. 13 May 2018
Cathleen Lengyel Wildlife Art YouTube Channel:
Named in Feedspots Top 20 Wildlife Art Youtube Channels for 2019 -January
Works in Collections:
Private collections throughout Nebraska
Private collection, Medford OR
Private collections, Lawton, OK
Private collections, Kent England