Since my first and favorite medium is graphite, I thought I'd start off my new blog with a discussion on my favorite graphite pencils.  Over time I've been able to try out several brands.
Originally when I started the journey to doing professional fine art I wanted to up my game with a better graphite pencil.  I spent two months reading and researching brands and other artist's preferences.  I compared what each brand could and couldn't do.  How dark they could go and the range of graphite grades came in each brand.  I narrowed it down between Derwent and Faber Castell 9000.
By the time I went to our local Dick Blick Art store I had decided to try the Derwent Graphite Pencils.
Here you can see my very first set of professional grade graphite pencils purchased in 2016.  After a good deal of research I chose to purchase the Derwent brand.  I went to my local Blick Art store to get them.  They didn't have the full set in a single tin, so I opted to buy 1 each of soft, medium and hard.  This not only gave me the full set, but also gave me some duplicates of frequently used pencils.
I have to admit, as soon as I got home I began a new drawing with the Derwent Graphic pencils.  Right away I could feel a difference from the General Pencil Company Kimerly pencils.  I also had a larger range of degrees than I had ever used before when drawing.
As much as I loved them, I did notice a scratchy quality to the "H" pencils.  Similar to the Kimberly pencils, it seemed the harder the graphite, the more it seemed to scratch against the paper even with the slightest touch.  It was a bit frustating especially when working on an area then suddenly hitting what felt like a hard little nugget in the graphite!  I would have to stop and sharpen my pencil past the point of that hard rock like  area.  I wrote it off as being a normal part of graphite.  After all,  the higher the number in the "H" pencils, the more filler is added.  The filler usually being a combination of clay and other fillers.  I guessed hitting these little scratchy nuggets was just a part of life as a graphite artitst.
About a year later I decided to give Staedter Mars Lumograph pencils a try.  I found them on sale and purchased the full range set as well as the separate "Blacks" set.  That changed everything!  Those pencils were so smooth an silky going down on the paper I couldn't believe what I was seeing and feeling.  I fell instantly in love.
After working with them for several months I discovered there was a down side for me with the Staedtler Mars Lumograph pencils.  Despite not having a heavy hand, they seem to develop graphite shine much easier than other graphite pencils I used.
Shortly after that I recieved a notification from Lachri Fine Art's YouTube channel that the weekly live stream would be about Derwent's new Graphic pencils.  They had reformulated their pencils.  I couldn't wait to watch and listen to that live stream.  I was excited to find out that the improved formula was just that, improved!
You can view her review video here:  Drawing Tips: Flamingo w/ the New Derwent Graphite Pencils.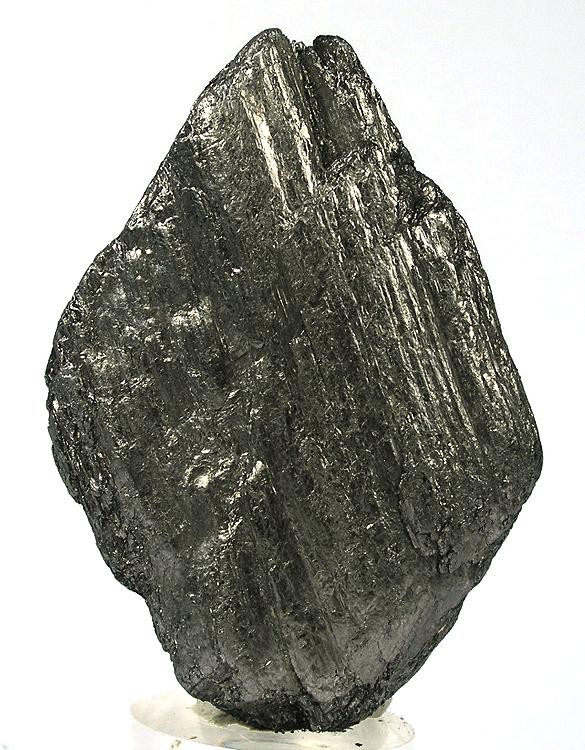 Needless to say I couldn't wait to get my hands on the new formula Derwent Graphic pencils!  It wasn't until November of 2018, thanks to my Patron, Theresa.  I couldn't wait to start using them! ( I think I say that a lot.  I'm not very patient am I? )  Since I am in the midst of working on my Raptor's of the Refuge Series I decided to start with one of the raptors.   Who better to start with than the new American Bald Eagle, Fisher!  He had recently come to live at the Raptor Woodland Refuge and I was able to get the perfect profile picture of him while attending the Members Only preview.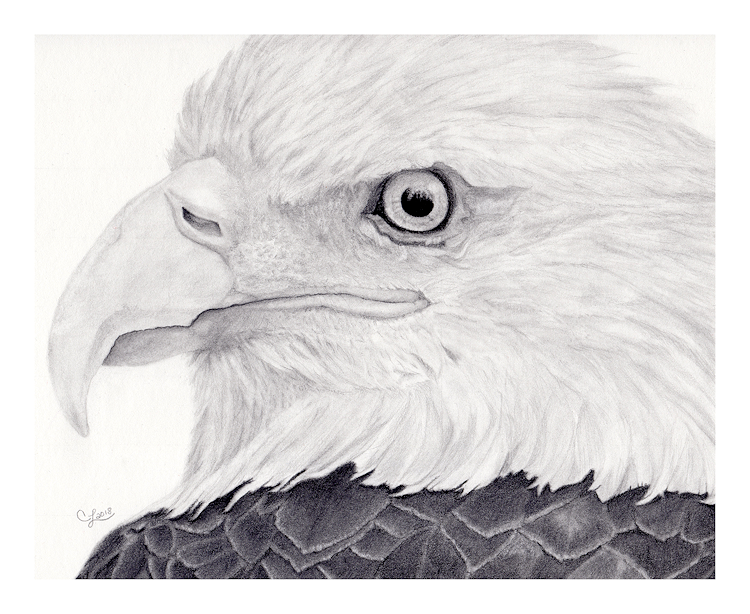 Here he is and he was a complete joy to draw!  From the subtle shades using 9H to 2H to the deeper darks all the way to 9B.  The only non Derwent pencil used was the General's Carbon Sketch pencil.  That gave me the deepest black for the pupil without any shine.
The silky smoothness of the Derwent Graphic pencils combined with the beautiful texture of Stonehenge Warm White drawing paper were a match made in heaven!  Once I completed this drawing I knew that the Derwent's would be my go to graphite pencils from now on!
It seems funny to me that my journey has come full circle when it comes to graphite.  I started out with Derwent and I've come back to them.  I highly recommend these pencils to anyone who wants to give professional graphite pencils a try!
Until next time, Keep Creating!
More About Graphite Pencils
Affiliate Disclosure
I am an affiliate for Blick Art,  Amazon, EMWD Hosting and Elegant Themes / Divi.
Some links on my website have my affiliate code.  I will receive a small compensation when you buy from these links.
♥  There is no additional cost to you. ♥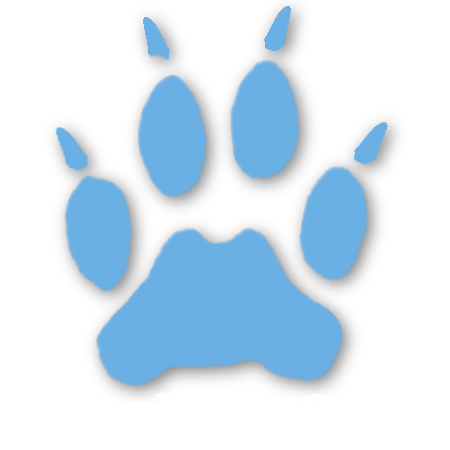 Join My YouTube Wolf Pack